LET'S BE JAPI was a fun, intensive festival on how to be happier, sustain wellbeing at work, have greater ease in relationships both personal and professional, be more creative and resilient, and not just manage stress, but transform it.
It was the first of its kind festival combining health, business and a heap of fun and inspiration.
We had more than 700 Spanish-speaking attendees at La Liga sports complex.
• 3 great speakers
• Fresh green juice on arriva
• Jam-packed goodie bag
• Wellness market (top health brands and services)
• 20 different inspiring workshops on living a full, healthy and happy life
• Fun and interactive environmental workshops for kids
• Zumba, Yoga, Meditation and even Clown Therapy
• Unlimited mingling with amazing persons
Joan Barrington Aka Bunky - Payaso Terapéutico
Veronica Edith - Life Coach
Blanca Ruiz - Psicóloga
Sandra Riaño - Life Coach
Ana Vallejo - Public Speaker
Gustavo Abello - Director Organización Yo Positivo Internacional
Alessandra Rocha - Life Coach
Andres Palomino y Teresa Paredes - Kiesiólogo y Especialista en Boadanza y Fitness
Martha Lopez - Agente de Bienes Raíces
Tania Tonantzin - Reiki Master
Horaci Bigolin - Consejero especialista en temas de pareja
Mauricio Kamadeva - Mind Fitness
Rosy Cervantes - Consejera de parejas
Carmen Miloslavich - Promotora de Salud
Georgina Perez - The Wellness Snob
Abraham Rojas - Fitness y Zumba
Nidia Luna - Consultora de Belleza e Imagen
Beatriz Zúñiga - Especialista en mercadotecnia
Maria Cecilia Albornoz - Terapeuta y Educadora Sexual
Ivan Arturo - Sun Life Financial Advisor
America y Regina Martínez Vilches - Holistic Nutritionist and Reflexologist, Reiki Master
Karla Ferrara - Fitness Specialist
Velia Romo - Financial adviser
Luz Adriana Castillo - Danza Folkórica Tonatiuh
Karla Berganza - Medicina Ayurvedic y Masajista terapéutica
Eduardo Donan - Real Estate Broker
Irma Paredes - Guía Espiritual
Karla America Montoya - Consultora en bienestar personal
Robert Mestizo - Higienista dental
Paola Ortiz - Makeup/Hair director
Rubdy Stella Vargas - Psicoterapeuta y consejera familiar
Norkys Crespo - Terapista con ángeles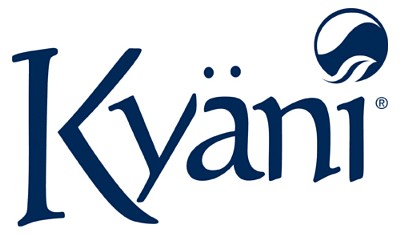 Pamela Delgado
Diana Ruvalcava
HORTENSIA SANZ &
MATHIEU COURNOYER